Market leader in water storage
In the past decade, NPI has grown to become an international market leader in water storage systems. We have used our technical expertise to become a specialist in modular metal silos with high-quality silo linings. We realise these water storage solutions for the horticulture sector and many other applications and markets. These include drinking water storage, rainwater storage, fish farms and manure storage.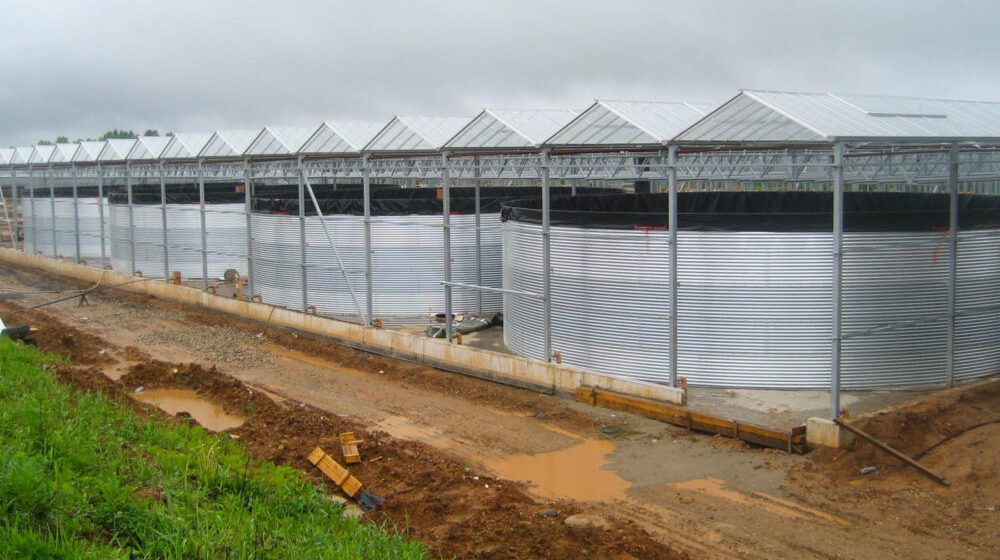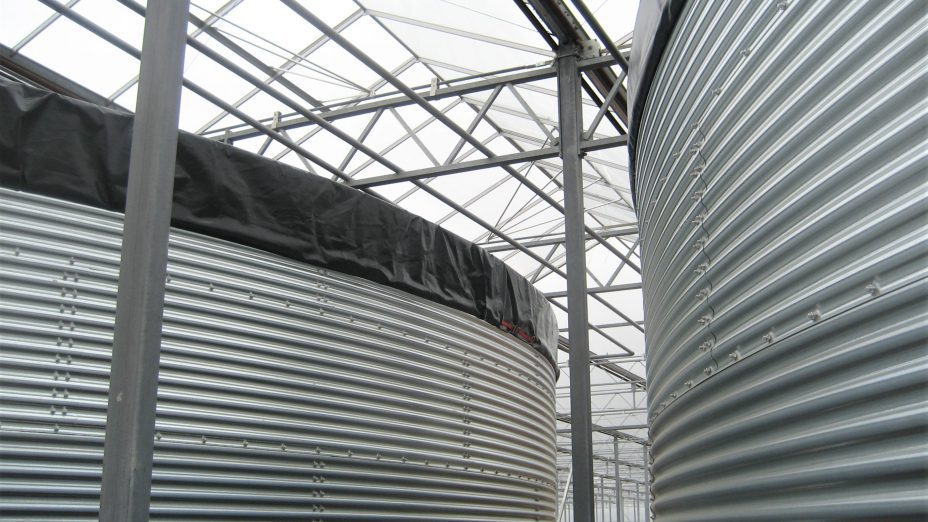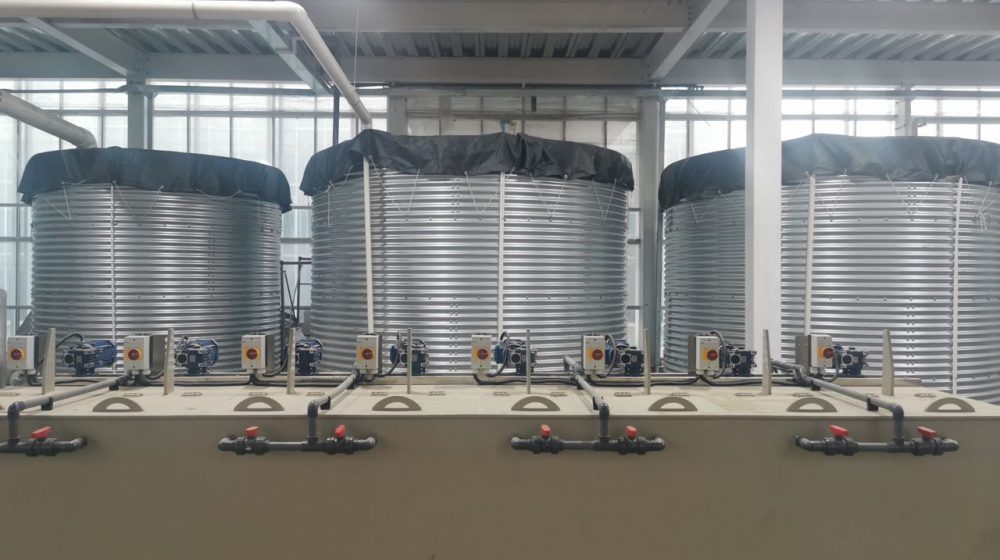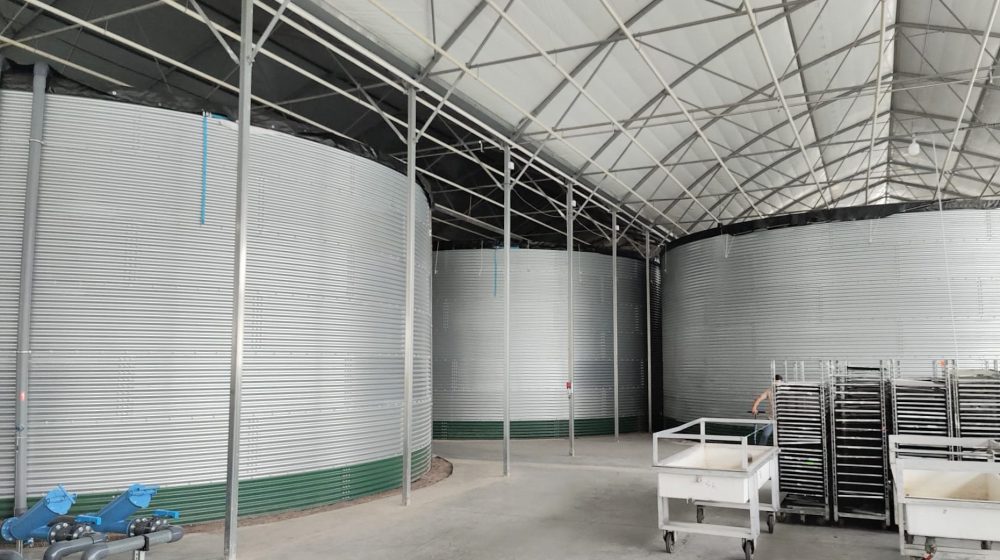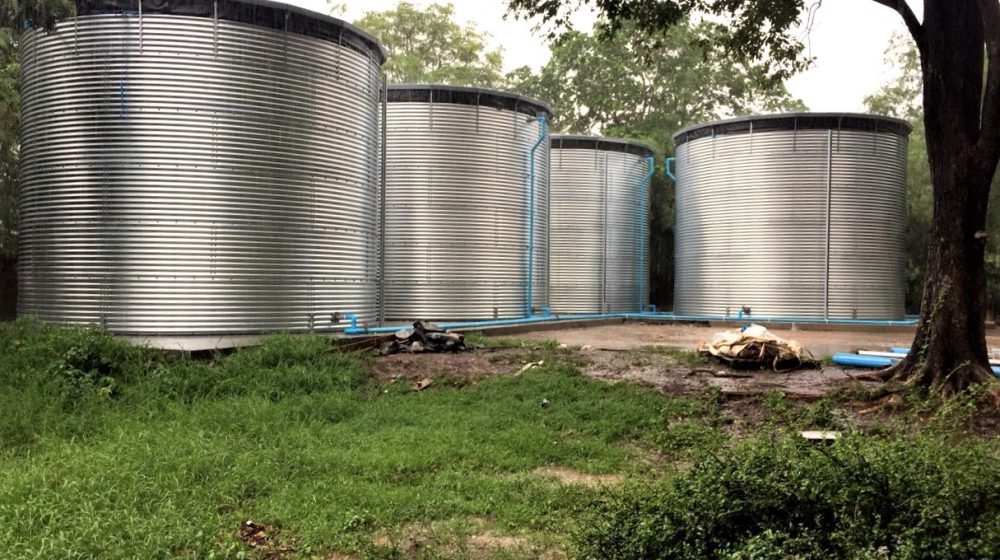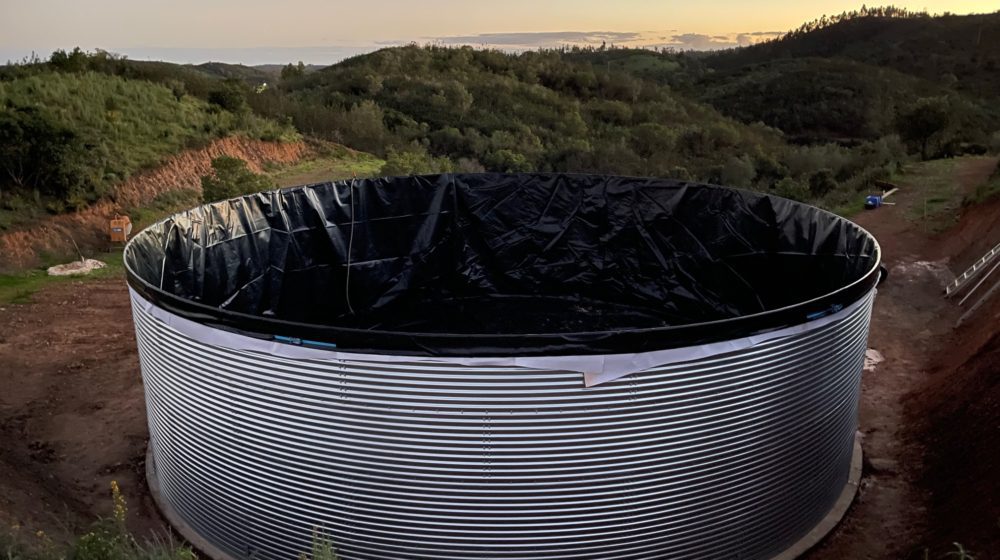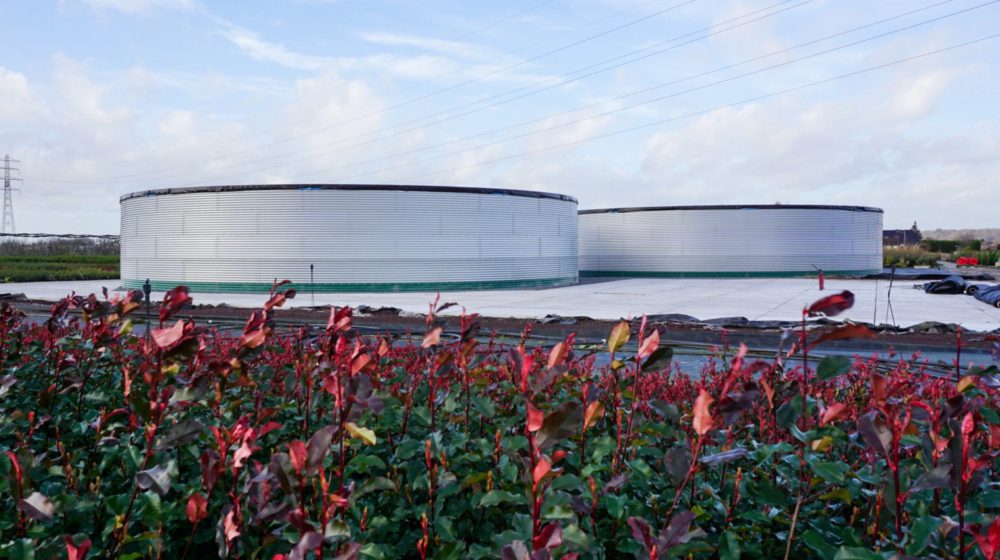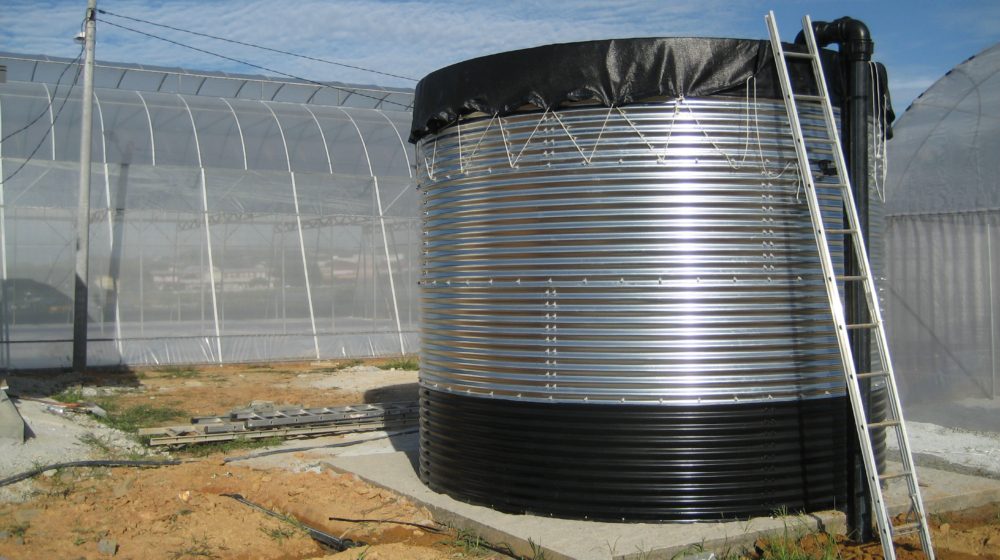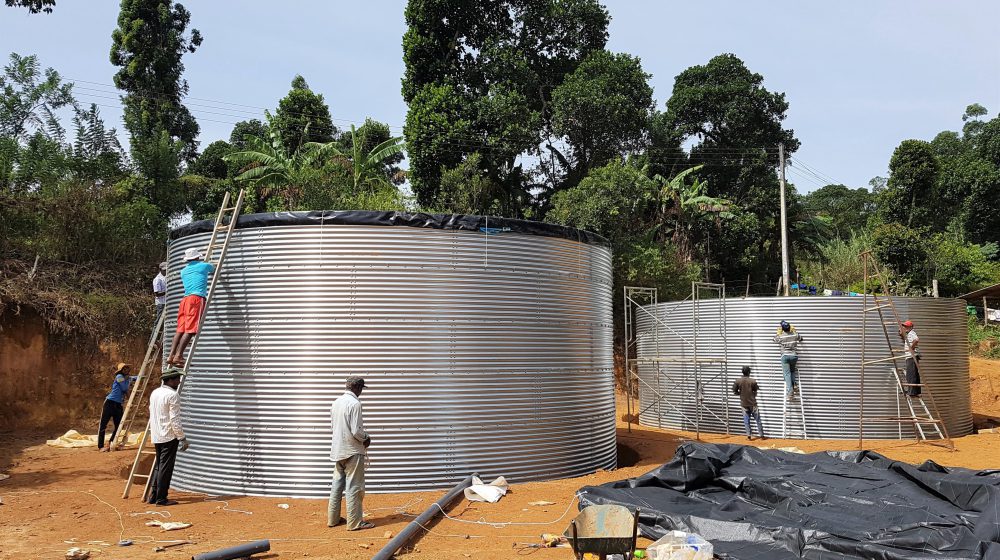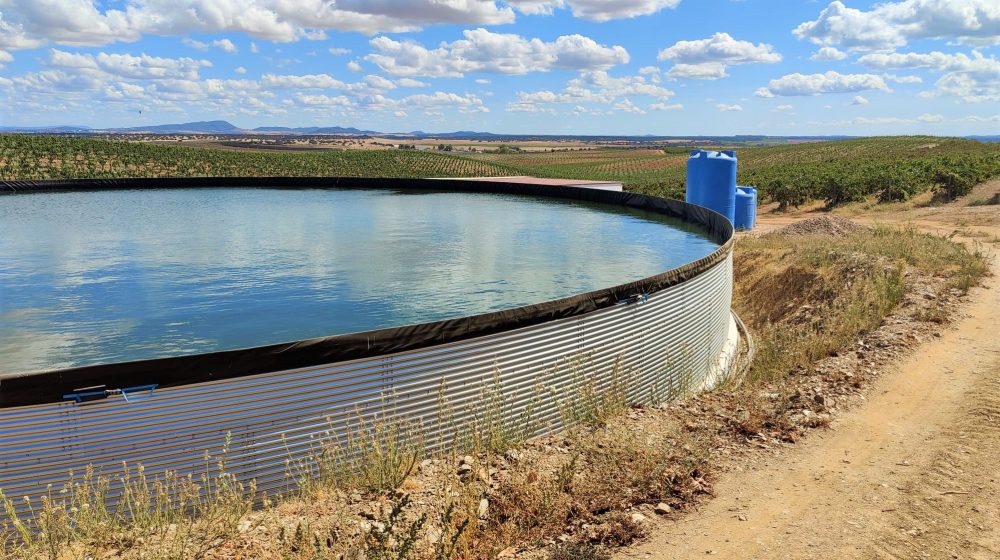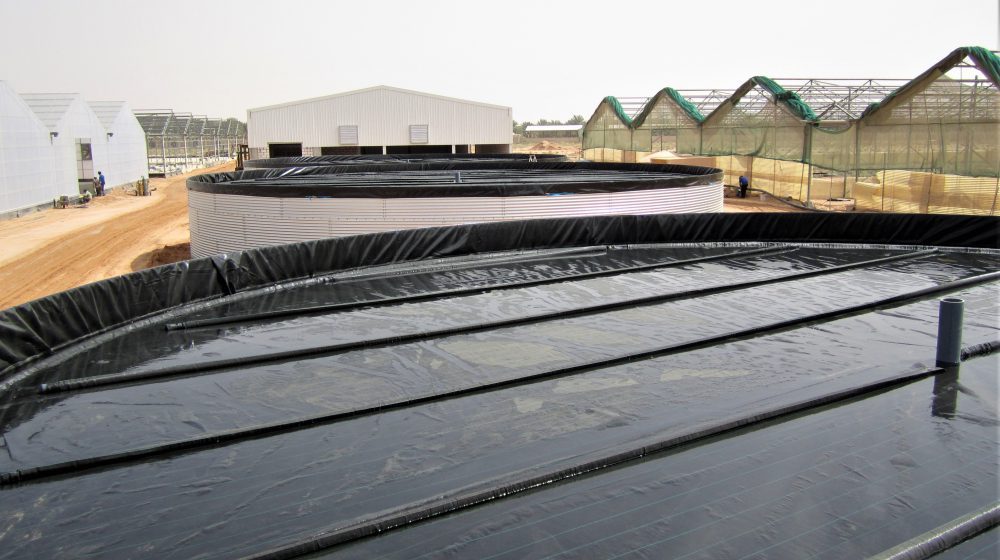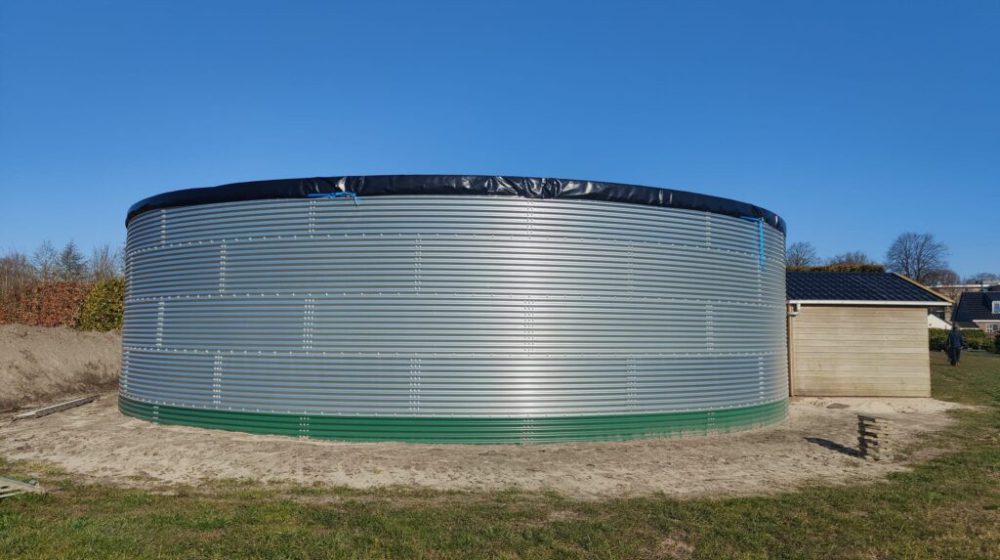 Water storage tanks
Our metal water tanks are a durable, modular choice that is popular across the globe. We manufacture these tanks from high-quality corrugated steel. This has very high structural stability and high tensile strength. The metal tank walls are lined with a film. The tank can also be completed with a cover and various accessories and connections.
Water tanks for agriculture
Our water tanks are installed in different markets, including agriculture. Many NPI water tanks have been installed at farms, storing (drinking) water for livestock and poultry. Livestock producers need a safe, reliable supply of good quality water for their animals. Harvested rainwater can be used for drinking water or for other processes that are at play at farms. Our metal water storage silos offer a good solution for farm water storage. Contact us for more information about agricultural water tanks.
Customised solutions
Every application and environment demands a different water storage type. NPI produces tanks to measure; we can adapt the dimensions, composition and finishing of the tank to suit the application, environment and the wishes of the client. For example, we can increase the steel thickness for extra strength or apply a coating to extend the lifespan.
Various modular metal silo types
Standard tanks (minimum 0.8 mm steel thickness)

Type A tanks (minimum 1.0 mm steel thickness)

Short panel tanks (reduces shipping costs)

Coated tanks (coating per ring possible)

E-range tanks (industrial, heavy duty tanks)

Fish farm tanks (special heights and silo linings)
Dimensions
We offer standard metal silos in a wide range of standard heights and diameters. The diameter of the tank can vary from approximately 1 to 32 metres, with a height of approximately 1 to 5.5 metres. This allows storage capacities of up to 2,000,000 litres to be realised. Tanks with specific dimensions are no problem whatsoever: our advisers would be happy to discuss your wishes.
Want to know more about our metal water tanks? We would be happy to advise you.